-----------------------
++Dec 10, 2013++
Hey, my sweets,
It's been a long time since I did a proper newsletter. I thought I'd take my time with it and see how it's going with our Attention Deficit Facebook Disorder. If you feel like translating any of this into your language and passing it on, that would be great.
I got to New Orleans a week ago, to work on the tour of Europe that will happen in Spring, look for grants and residencies and make proposals for large scale performances ie: Eyes For Ears. Here's what the firehose on the wall before boarding the plane in Roma looked like: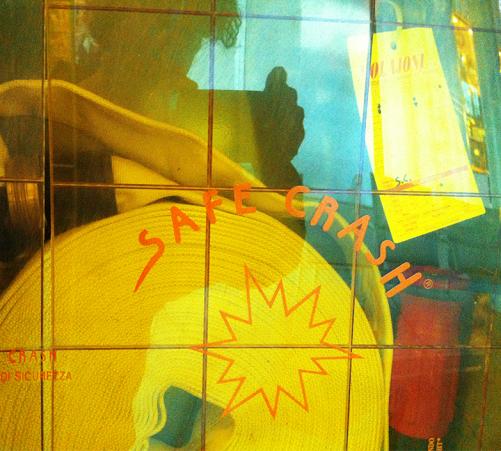 New Orleans is incredible. I'm hangin' with my my dear friend, Lexie: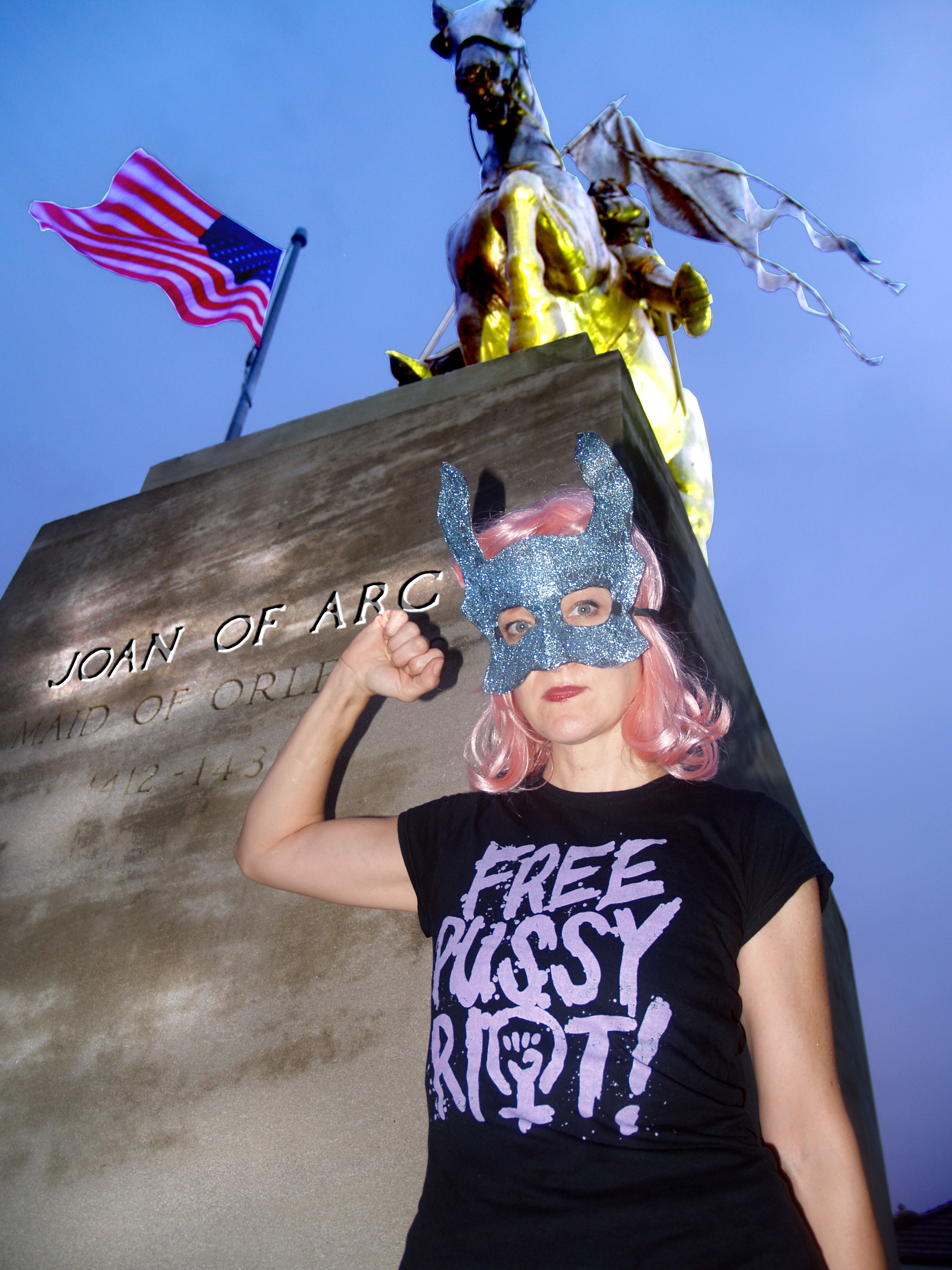 Right now I'm into 1: not having to be anywhere at a particular time or hear a lot of sound 2: red beans and rice 3: Cocopuff, the cat I am sleeping with right now and also 4: it's such a treat to be around black culture again, especially super eccentric, New Orleans style. 9th ward style. Can't find anything like that in Europe. Soul power is no mere stereotype. 5: Carnival season will start soon. 6: The lovely boys who played on this last punk tour of Europe we just finished: Adrian de Alfonso AKA Don the Tiger, John Eichenseer AKA jhno, Manuel Mota and for the last concert, Andrea Belfi and Dominic Cramp. Seriously, when they were standing together it was like the underwear models of underground music. I don't do this on purpose. It just HAPPENS because the musicians are the best.
My 3rd Solo album, BOY, is coming out in March --- again on my fierce label, Constellation. BOY is so good. SONGS. John jhno was in on it almost from the start and our friend Andrea Belfi tore it up on Drums.Some great guests. Lots more to tell later.
And now I'm catsitting at the Spellcaster's Lodge. Quintron and Pussycat! It's true, I danced so hard every nite on tour with them. This darling person from Philly described it well in her archived blog: "After 11, Quintron's set finally began, and it was really good. Carla loved it and was dancing to everything and pulling people off the sofa near the stage to dance with her. Amazingly, one guy actually refused. Carla really liked the show and Quintron made a few references to her and pointed at her a lot." It is true. I flipped my lid for them. It was the entire US, so 30-40 gigs. By the time the Fibbers would play I'd be happy on fun fun. Here's what P + Me + Q were up to a few nites ago: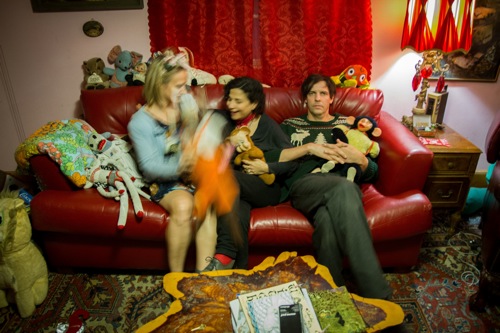 I'm not touring until March, for BOY. Hope to play some parties and fun little gigs here in N.O. I feel like singing all country songs. I miss George Jones a lot. Here's a good George Jones moment for the Fibbers:
http://www.youtube.com/watch?v=fUl73eSFVIs
"Red Headed Stranger Fact Of The Week" should be coming soon. Remind me---I really want to share some things about making the record over the next weeks. Ask questions. I remember about 20% of my life but that's a lot. If you have pics or vid from those Red Headed Stranger tours flow them this way. Right now I have 2 pictures from that era.
Did you see this? Ignore The Noise IN The Amp (or How Blue Willa Made An Album With Carla Bozulich):
http://vimeo.com/52962405
This is shot by PAMELA MADDALENO---a superstar in her own right and I hope to collaborate with her soon.
Evangelista guested on OVO's cool new album, Abisso --- LOVE LOVE LOVE IT - check out Tiny Mix Tapes' review of the song, Fly Little Demon and the link at the bottom to hear the song:
http://www.tinymixtapes.com/chocolate-grinder/listen-ovo-feat-carla-bozulich-and-evangelista-fly-little-demon
Jhno's and John Ridenour's Spool 3 it is intoxicating. Maybe because I was too close to it, or maybe because it's so subtle, discovering my main collaborator's new album crept into my conciousness slowly. I mixed the track, Winding.
http://delicateear.com/spool3-released/
This is one of the best things to ever happen in the USA: I didn't hear anyone mention it when it happened --- it's still going. Our debtor's system has become so normal that I think it's rare to question it. Some wild humans at Occupy Wall Street came up with a way to teach us how shitty our debtor's system is AND literally erase the debt of random people at a ratio of 20 times the donation $$. It's real. Please read this. I'm blown away by the advanced, brainpower activism. This lights up some holes in the "there's nothing we can do" idea. This is the kind of thing that could actually quake the boots of these jerks.
http://www.theguardian.com/world/2013/nov/12/occupy-wall-street-activists-15m-personal-debt
it's called
http://rollingjubilee.org/
Here's a beautiful video from Istanbul's TSU! James Hakan Dedeoglu's project TSU! Jhno and me worked on this album and on the yet unreleased album. It's so good.
Does anyone have the video for the Ethyl Meatplow's version of Close To You , AKA Birds. Many people knocked themselves out to make it. It's really funny. And one of our best friends severly broke her friggin nose doing the stunts involved in the thing. I think the whole crew deserves to own a copy of it. As you know, John died so please stop holding it back, Mr. It was super hard to make.
I have recorded the basics for a commissioned track which will be a part of a Hong Kong Music & Comics Art" project which is an adaptation from a speculative fiction "SUM" by author David Eagleman. The other musicans are none other than Jessica Moss, Nadia Moss, Gambletron, jhno and me. It'll be finished soon. I'm very interested to hear what it will be. There are many good artists involved.
Do you make videos or film experiments? I need you.
The Xiu Xiu duet with me and Jaime was nominated as most preposterously danceable track in a private Snowhealing Contest/Poll. I am not a writer on the song, but thanks! It is a fact that Jaime collaborated with Zac Pennington on the creation --- thus the glorious, glamourous sickness, therein.
John jhno is in Athens about now. This is the last time we played in Athens. Look in the middle: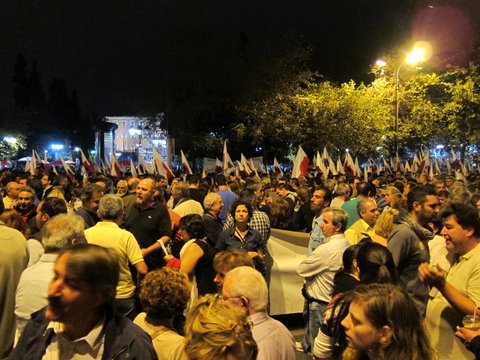 Check it out, protesting is an all ages thing there. Seemed like a lot of the kids were in the square blowing up Molotov Cocktails. We learned that teargas travels very far.
This is how I get spiritualized. INCREDIBLE. Avoid the lab. :
http://www.youtube.com/watch?v=In7n590GjxU
Click on the little "settings" wheel bottom right on screen. Turn annotation off. Avoid laboratory.
If you made it to the end you are archaic and should be rewarded. Come see me at the merch table. Later, C
++Sep 12, 2012++
EVANGELISTA TOUR STARTS TODAY
12.09.2012 Berlin (DE), Berghain Kantine w/B/B/S (Aidan from Nadja +++)

13.09.2012 Leipzig (DE), UT Connewitz w/B/B/S

14.09.2012 Brussels, Les Ateliers Claus w/Alos (Stefani from Ovo)

15.09.2012 Bonn (DE), Kult 41

16.09.2012 Tilburg (NL), Incubate Festival (Incubate is a most exquisite affaire: incubate.org)

18.09.2012 Delemont (CH), SAS w/ Blue Willa

19.09.2012 Torino (IT), Blah Blah

20.09.2012 Rimini (IT), Neon CARLA + JHNO Duo

21.09.2012 Italy (surprise)

22.09.2012 Schio (Vi), CSC

23.09.2012 OFF

24.09.2012 OFF

25.09.2012 Vienna (AT), Chelsea

26.09.2012 Budapest (HU), A38

27.09.2012 Ceske Budejovice (CZ), Ostinato Festival @ House of Art

28.09.2012 Dornbirn (AT), Spielboden

29.09.2012 Ebensee (AT), Kino

Tara Barnes, Dominic Cramp, jhno Eichenseer, Carla Bozulich are the band.

October 13 Duo with Francesco Guerri (cello) Mantica Festival, Cesena, Italy

October 14 I'm leading a workshop serving as a segment of a group interpretation of Macbeth---also at Mantica Festival

There are very special Carla Bozulich gigs planned for dates between November 17 and November 23 associated with Constellation Records' 15th anniversary traveling festival (Europe). This is a mind-blowing situation. http://cstrecords.com/constellation-celebrates-15th-anniversary-this-fall/

There will be other shows for Fall/Winter, but in the meantime.......

I'm going to tell you again: I produced an album in Marinello, Italy earlier this year. Blue Willa. The band is incredible. The songs are wicked hot. I worked on it on various corners of the globe - an experience that changed me in the best possible way. I'll tell you all this and again, and more! The album is coming closer and I'm very excited.......

Blue Willa recording with Carla Bozulich-YouTube

Whitman from Folktales asked me to do a top 40 cover song with Freddy from Former Ghosts when I got here to Prague. Saturday, we recorded Tell It Like It Is, which was one of the best 7"s in my parents' killer record collection and was released during the first year of my life (googlegooglegoogle...). Check out stuff that Whitman does: http://www.folktalerecords.com/ I sang on his last album.

People: There's a new album FOR ME in the works. It will be on Constellation, thank heavens o I love them so.

In all the Prague subways right now: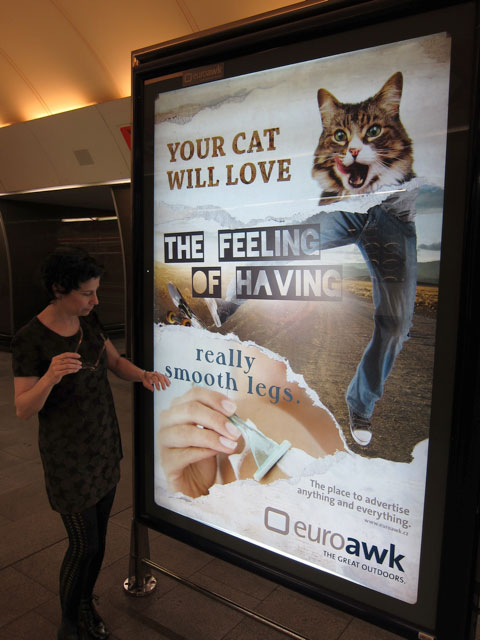 xo
++Jun 12, 2012++
Moving Always, Forever! Plus bonus serious rant.
Hey dear friends, It's been forever since I wrote the news and I can't put it all here.. Tours have happened. Evangelista seems to be solidifying as a 4 piece for now with jhno (aka John), Dominic, tara and me. You are a hot gang who's got our back. Thanks.


Here, in bold, for those with A.D.D, is the short story of things simply put:
1: There's a European Evangelista tour in October being booked now. Dates will be on http://www.paperandironbooking.com soon.
2: The possibility of another extremely bright tour in October or November that would boost spirits are very good so fingers crossed..
3: jhno and I recorded some of our new songs in Turkey and Shahzad played bass and drums and contributed production on them in NYC this year. We plan to finish that album in the next 2 months. I love it very much, people-----a huge departure.
4: A Xiu Xiu track I sang on that I love came out on their new album, Always. The track is Smear the Queen. Man, it was fun.
5: Go to goldencatpants videos on youtube and see the videos I made including Artificial Lamb from In Animal Tongue.
6: Another HUGE news is I spent much of the last 3 months in Italy, India and Paris producing an Italian band named, Blue Willa. It has been one of my great experiences. They are a fantastic band that has changed my life with love and art and sound.
7: Ches Smith and I released our album of improvs and songs entitled "RUN". It's one of my favs with one of my best friends. http://1carlabozulichandchessmith1.bandcamp.com/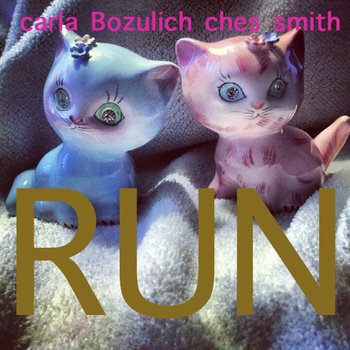 8: Tara has created a line of postcards with her art and some other cool merch with a CONCEPT for taking over the world. Her art is so damn good. This project will be starting up soon at http://www.kickstarter.com/projects/spideycorner/1696730526?token=5ab0fc60
In general..... all the merch, please, motherfuckers; buy it. Maybe we will have treats for you if you do. The money goes straight to the expenses of reaching you! We have never felt the financial crunch as we do now. Continuing my work is up in the air which, after 25 years makes me pissed off. I am being straight about that---it's bad.
For the rest of you:
Since last I wrote I've been adventuring in amazement, sound and otherwise. in the forest, the desert, the forest again, Brooklyn twice, Los Angeles, Italy, Istanbul, India, Germany, Austria, Switzerland, Paris and Barcelona. Work and fun. I've been changing. Not afraid. Yes, pissed off but with the position we are all in! But I've been trusting instincts to guide the trip and as you all know to step awayfrom the wheel means inviting certain surprises... some have been great. In general I'm fighting, dukes up! Fighting for love and compassion and against lethargy, and in some ways against hope---- it helps somehow-----if you don't know what I mean then nevermind. The banks and lobbyists, greedy, racist bastards, etc. are very cold bitches and I know I'm lucky to be as well off as I am. In fact this time in history seems to be the most intense clash of racial and economic inequality I've ever seen and I'm strangely proud to see people stand up and try for a solution tha t does not mean just lying down and taking more of the financial rape and get-out-of-jail-free bullshit that has become the standard for the entitled scammers. Oh, but blame.... it's so one-sided and most of us are killing the world as much by our own consumption and reproduction as any scheming jerk who considers themselves more human than other people. Let's change! Of course we may not win but that we are even talking about it and people are conscientiously objecting is incredible. I am really proud of people that represent the solutions and of course I'm worried too. I am living out of a small suitcase for years. I still consider myself safe and above water. What I want out of life is to live and learn, love, create and give back the care that a has been given to me. And I want to make very large projects that reach out..... that bring us together and accentuate the way that we are taught to stay separate----taught to be wary of each other and separatist-----taught not to organize. My abilities have been fucked because of money. This is not the first or biggest obstacle I've encountered, duh. Honestly, I don't even know if I could handle having a "permanent" place to stay. I am a traveler
This is me paragliding (tandem) at the base of the Himalayas!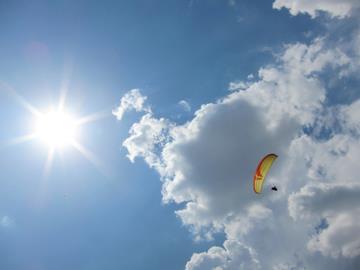 Stepping off the earth and soaring was maybe the most amazing thing ever! Trust! jhno took this pic of me. I walked off the mountain with zero fear. Now, I am in glorious Barcelona and already have the urge to flee to the countryside and make a rock opera. That is me. Thank you for listening. I love you for not judging me as, I swear, I'm not judging you unless you are a cruel, greedy prick. I don't always recycle. Here in Europe you kind of HAVE to flush every time you pee or you are simpley RUDE. I drive sometimes. I eat out of plastic stuff. What the fuck? We need to be shocked and schooled. The science dudes are saying that we are enjoying a dream that will end soon and harshly. The repercussions of the growing population will simply tip the balance of sustainable life. In the meantime, I like to fly and do anything that indulges my immediate joy, like most of us, I guess.
It looks like I'm gonna need help to keep doing my work full-time. Yes, it's fun but 25 years of the good and the bad makes me feel like it's cool if I don't get a job at fucking Starbucks, which is about the depth of my other qualifications. If there are people from towns with organizations that create events open to sound and architecturally driven psycho-intense dreams, please let me know!!!!! I write something special, including music, for each event and if we can raise the right money the musicians and artists will be the best you've ever got did by. Grants... whatever... write me. I get crazy when I don't work.
Write to info@carlabozulich.com
Gracias. xcarla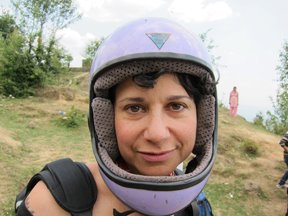 P.S. This video was filmed by our friend Ronny in Dharamsala, the town where we stayed, flew, etc..... It's the home of the Dali Lama and exiled Tibetan Government......
http://www.youtube.com/watch?v=l2oQM92om14,

++Jan 06, 2012++
Fabulous Year Sale/News
Dear people,
Well, I've had a whirlwind, fabulous year. I guess it's been the best of all I can remember in the last decade or so. It included tons of shows over 4 continents. PLus weeks of time recording and just living, playing, recording and exploring with my zowie boyfriend, jhno. Lots of time spent way out in the boonies in places that are already pretty remote... Joshua Tree, Palomar Mountain and Montalvo Center for the arts.... not to mention the most magical place, dogsitting and visiting in Istanbul!: music and dogs and cats everywhere you can find. All over the streets and HEALTHY. The people take care of them. Shots, Spays, foods, warm little cushions........whatever. It's like I'm dead and in heaven. The music, the smells, the most darling people are there and it's the seaside like my precious San Pedro... so I feel at home way down deep in my bones.
So, check it out. I'm really moving on in a big way. Getting rid of most of my stuff. Not my fav stuff.... I just don't want to have so much anymore. just I need to travel lighter as I'm giving up my house for good, now. So, no problem. Alot of it you may have seen me playing, wearing, etc, guitars and such, at concerts over the years. A couple of cool acoustics... 1966 Hagstrom guitars are my obsession and you can see me playing a few different ones on youtube. I'll keep the white. I'm selling the black one for sure below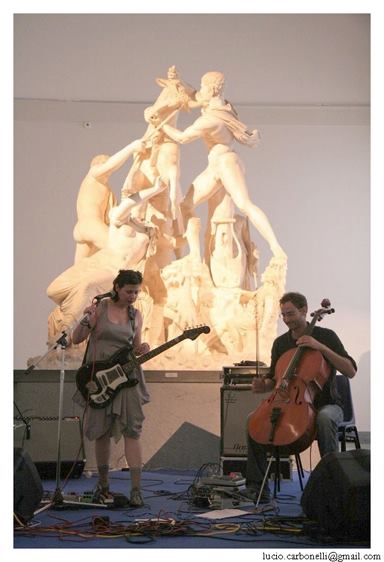 and on http://www.youtube.com/watch?v=7ix_jUfkMoc --- at the archaeological museum napoli

and if the price is astounding (look on ebay they are all '60s Hagstrom 1) I'll sell the red one, pictured here,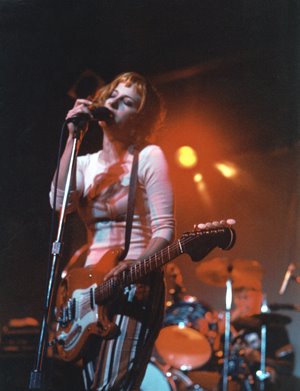 and here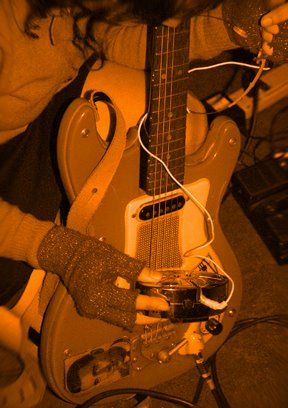 and here
http://www.youtube.com/watch?v=fUl73eSFVIs,
and here
http://www.youtube.com/watch?v=aqf_iQqI_Xk
,, and , which I played on every single Geraldine Fibbers show for 5 years and featured heavily in Scarnella.

Some of these peddles will undoubtably end up in someone's hot hands.......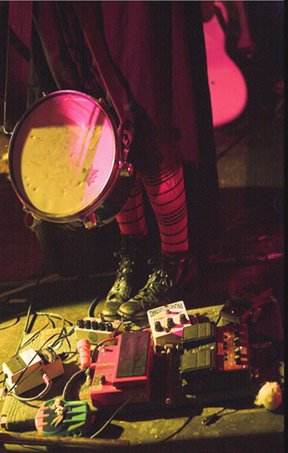 I have amps to get rid of. armoirs, clothes, dishes, nick-nacks, limited addition tons of stuff, posters, bootlegs, books, I have a strict time limit of only a couple of weeks and this weekened is loking like the main time so if your interested write to me here and I can tell you more what I have. Maybe scrounge up some more pictures. Obviously if you want an amp it's best you're form LA. Hell, maybe even my car will go, pretty soon, as I won't be needing it.
I am nothing if not a storyteller and all this stuff is chock full of fodder. Anything you could want will come equipt with a story which I can flow your way and I can write a few words about on it, if you like!
Move fast if you're interested.
+++++++++++++++++++++++++++++++++++++++++++++++++++++++++++++++++++++++++
News for the year so far.... I'll be going to New York Feb 4 to perform on Jherek Bischoff's pop symphonic extravaganza Feb. 4th 2012 at Merkin Hall (NYC).The concert is part of the Ecstatic Music Festival. Jherek will be playing all of the songs off of his upcoming release with the Wordless Music Orchestra. Many of the collaborators from the record will be performing including Carla Bozulich, David Byrne, Craig Wedren (Shudder to Think), Greg Saunier (Deerhoof), Mirah, and Zac Pennington (Parenthetical Girls) and more tba!
A link to tickets and more info -
http://kaufman-center.org/merkin-concert-hall/event/ecstatic-music-festival-jherek-bischoff-and-the-wordless-music-orchestra
Then I record a new album with Shahzad Ismaily and Massimo Pupillo---the goal is to do it somewhere exotic. . I already have new music in the works, recorded on the Island i Istanbul with Jhno. We will tour in may in europe, hopefully somewhat with Shahzad and possible be joined by a duduk player from Montreal. Stay in Istanbul for a while. Maybe ending in Prague, Budapest... maybe Bucharest, Armenia for a while.
I sang a song on the new Xiu Xiu album which I'm thrilled about. it was o much fun doing it. I hope it happens over and over. After that I go go India to live cheap and travel with Jhno and my one of mt best friends, a resident of Dharsmala, Ronny! In September you can expect aEuro tour for Evangelista!!!!!! Yey!
More later.... I want to tell mosre about Istanbul and the Evangelista tour abut feel it's more than a newsletter should be. Maybe I'll try a blog. For now here's the island in Turkey. Ours was the last house on the left.

++Oct 12, 2011++
News for October thru December
Hey Hi. Still touring duo with John Eichenseer (jhno). Zooming on a 2.5 day dash across the North ... Minneapolis to Seattle. It's been a great tour and actually, I dare say (in fear that I might tarnish my "Queen Of Doom" moniker) a truly fantastic, mystical year.

The new Evangelista, In Animal Tongue (Constellation), is out. I recorded, arranged and produced most all of it. There are, as usual, many special accomplices including mates Tara Barnes and Dominic Cramp plus Sam Mickens, jhno, Thierry Amar, Sophie Trudeau, Francesco Guerri, Jessica Moss, Shahzad Ismaily, Jessica Catron, Ches Smith. Jesse McCloskey is a MAJOR star, killing it with yet another fierce album cover.

Upcoming dates:

Oct 12, Seattle, Sunset Tavern - Doors 9pm
Carla Bozulich and John Eichenseer
with: The Renderers, Sore Eros

http://sunsettavern.com/calendar/event/carla-bozulich-and-evangelista-with-the-renderers-and-sore-eros
+++++++++++++++++++++++++++++++++++++++++

Oct 13, Olympia, WA, Midnight Sun
Bozulich/Eichenseer
with: Angelo Spencer et les Hauts Sommets, Hysterics, The Hive Dwellers

It will be sponsored by the Olympia All Ages Movement and is a fund-raiser for Ben Kapp (a member of les Hauts Sommets) and his household who recently suffered a house fire.
More info here: http://www.krecs.com/helpout/
poster for the show here: http://www.internationalpopunderground.com/
++++++++++++++++++++++++++++++++++++++++

Oct 14, Portland, OR, The Woods
Bozulich/Eichenseer
with: Himalayan Bear, Like A Villain
+++++++++++++++++++++++++++++++++++++++++++

Oct 15, Oakland, CA, Oakland Metro Opera House
EVANGELISTA (Carla, Tara, Dom, jhno, Nick Tamburro) at Blood, Sweat + Vinyl: Music and Film Festival
with: Oxbow, Ides Of Gemini
Blood, Sweat + Vinyl is a brand new documentary that follows three influential metal/dark heavy music labels that don't fit the mold of what most consider the music to be. Evangelista is featured in the movie. Music performances by the bands will be interspersed with excerpts from the film.

Facebook page: https://www.facebook.com/bloodsweatvinyl
++++++++++++++++++++++++++++++++++++++++++

Oct 16, San Francisco, The Lab
Bozulich/Eichenseer
with: Dead Western and Tiberius (Tiberius is Dominic Cramp from Evangelista and Mike Guarino.)
http://www.thelab.org/about/about.html
++++++++++++++++++++++++++++++++++++++++++

Here's where I say that after a 26-show American tour, and though we will be in town briefly, jhno and I have no LA show. I know. It stinks. Maybe a party.
++++++++++++++++++++++++++++++++++++++++++

If you missed us at the San Diego show (there was a county-wide blackout) or the Ypsilanti show (DO NOT BOOK A SHOW AT WOODRUFF'S ... THEY BURNED US) we wish we could have been there and played for and with you.

Brazil:
Oct 28, Belo Horizonte, COMA Festival at OI FUTURO

A series of concerts, performances, workshops, video/film sessions and talks through 3 days occupying OI FUTURO's building and other spaces around the city. It will be Tara Barnes, John Eichenseer and myself.
http://www.coma.net.br/ipad/pt/artistas.html

Nov 5, a secret surprise gig in Rio De Janeiro! Maybe.
++++++++++++++++++++++++++++++++++++++++++

Evangelista in Europe (band will be Tara Barnes, Dominic Cramp, John Eichenseer, Bozulich):
Nov 12 Brussels (BE), VK w/ Lydia Lunch
Nov 13 London (UK), Cafe Oto
Nov 15 Lyon (FR), Sonic
Nov 16 Saarbruecken (DE), Sparte 4
Nov 17 Paris (FR), Cafe de la Danse w/ Barn Owl
Nov 18 Bern (CH), St. Ghetto Festival w/ Esben & The Witch + more
TBA
Nov 22 Rome (IT), Init
Nov 23 Pisa (IT), Caracol
Nov 24 Graz (AT), Postgarage
Nov 25 Vienna (AT), Blue Bird Festival
Nov 26 Zagreb (HR), SC Teatar & TD
Nov 27 Linz (AT), StopSpot Festival w/ Colin Stetson + more
Nov 29 Krakow (PL), Klub Re
Nov 30 Warsaw (PL), Powiekszenie

Bozulich/Eichenseer:
Early December ... TBA in Berlin
Dec 9 Krefeld, Germany
Dec 11 Istanbul, Turkey
+++ some more stuff

INCLUDING:
A short European dbl duo tour with myself and John vs. Nadja in March!!!!!

Possible giant Jherek Bischoff super wonderful concert with full orchestra in NY in February.
Possible Unsound Fest in NY in April.
A split 7" with Sam Mickens
++++++++++++++++++++++++++++++++++++++

This year I have guested on some projects:
The new Whitman
The new Sole
Aidan Baker from Nadja
The upcoming Xiu Xiu
Former Ghosts is next.
++++++++++++++++++++++++++++++++++++++
Check the Carla Bozulich (official) Facebook page in a couple of weeks to see the cats we met on tour: http://www.facebook.com/pages/Carla-Bozulich-Official/124470100945446

jhno with the swarthy sea captain: Shy Girl. She lives with Lordouch.
If you crack In Animal Tongue you will miss out on the incredible art of Jesse with Tara'¬ôs strango/super art on the insert, plus you won't have the credits and lyrics;.you know, the way things worked with all those great musicians and such.

Let us see you somehwere along the way. xoxoxocar
++Aug 16, 2011++
BAM, Tour, New Album, Brazil, More Tour!
---------------

Hi there, all the news from the last few months about what's coming up the next few months:

Friday August 19 -- THIS WEEK: Evangelista at the Berkeley Art Museum
BAM/PFA (Berkeley Art Museum and Pacific Film Archive)... part of L@TE: Friday Nights at BAM/PFA
http://www.bampfa.berkeley.edu/exhibition/late.php
August 19, 2011; 7:30 p.m.; Gallery B
(Doors 5 p.m., DJ Dominic Cramp 6:30 p.m.)
This is their blurb. I haven't played with Christian Marclay nearly enuf to make it a feather in my cap, but anyway, hello:
Come out for an all-too rare musical performance by the legendary Carla Bozulich. Bozulich has traveled the road of the working musician since being a teenage noise rocker in bands such as Neon Veins and Ethyl Meatplow. In the 1990s, she was the lead singer of and songwriter for the popular Los Angeles alternative rock band Geraldine Fibbers. Meanwhile, she continued to collaborate with the likes of Mike Watt, Thurston Moore, Lydia Lunch, Christian Marclay, and even Willie Nelson. Since 2006, her project Evangelista, featuring a rotating cast of international musicians, has released three staggering albums on Constellation Records. Evangelista will be gracing L@TE for the entirety of the night.
+++++++++++++++++++++++++++++++++++++++++++++++++++++++++++++++++++++++++++
New album on Constellation "In Animal Tongue"!! Tara and Dominic + tons of guests, tons of art!! Check out the track Artificial Lamb here:
http://cstrecords.com/cst082/
Jesse McCloskey did the cover again -
- and there's an insert with one of Tara Barnes' ruling drawings.
This album is driven by the forces of rocks, evolution, geology, drugs, boxing, everything-ology and dead stuff that makes the dirt and cement and makes the trees grow. Plus real versus fake!!!! Same? Organic origins - all? Is 2011 the year that technology exceeds our understanding of nature? Or will hand to hand boxing 13 3 minute rounds remain the bottom line? Plus are humans as real (valid) as, say, gazelles or stars, to soft hearted liberals digging our kiss-ass graves? You are an animal and you can fight. Oh, baby. Everything is elemental. Plus cats. Plus the places that used to be underwater and the places that will be under water in a billion years when us short-lived homo sapien creatures are all gone. Plus Jimi Hendrix was hot.. a species unto himself. Saber-toothed hot! Fuck heroin. An ice-age bitch. Plus how fast and soaring a bird's heart beats when you hold it to your heart while you sleep. Plus the guy you see every day for years but don't remember anything about him. So many of these. But don't forget the bird to the heart, a quail, perhaps, with their fancy headdress even though you'll never catch one. They are fast and curious creatures, ha! For sure they are real! Have you ever thought about what a simple beautiful element silicon is? It hardens and we are helpless not to corrupt it. Corruption is REAL.
+++++++++++++++++++++++++++++++++++++++++++++++++++++++++++++++++++++++++++
Carla Bozulich and John Eichenseer duo tour:
8 September - San Diego, CA - The Tin Can
9 September - Phoenix, AZ - Trunk Space
10 September - Tucson, AZ - Solar Culture
11 September - Santa Fe, NM - Red Cell
12 September - Albuquerque, NM - Low Spirits
14 September - Austin, TX - Mohawk
16 September - Houston, TX - Super Happy Funland
17 September - New Orleans, LA - TBA
20 September - Knoxville, TN - Pilot Light
21 September - Washington, D.C. - TBA
22 September - Philadelphia, PA - TBA
23 September - New York, NY - Bowery Electric
24 September - Brooklyn, NY - Bruar Falls
25 September - Easthampton, MA - Flywheel
26 September - Vermont - TBA
29 September - Montreal, QC - Casa del Popolo
30 September - Toronto, ON - Double Double Land
1 October - Ypsilanti, MI - Woodruff's
Chicago 2 shows TBA
8 October - Madison, WI - TBA
9 October - Minneapolis, MN - Kitty Kat Club
13 October - Seattle TBA
14 October - Portland - The Woods
Evangelista shows coming:
15 or 16 October - San Francisco TBA
LA - the following week
+++++++++++++++++++++++++++++++++++++++++++++++++++++++++++++++++++++++++++++++++++++++++
Carla Bozulich/Tara Barnes/ John Eichenseer Trio:
The COMA Festival at OI FUTURO in Belo Horizonte, Brazil on the 29th of October 2011.
+++++++++++++++++++++++++++++++++++++++++++++++++++++++++++++++++++++++++++++++++++++++++
November: Evangelista on tour in Europe!
+++++++++++++++++++++++++++++++++++++++++++++++++++++++++++++++++++++++++++++++++++++++++
Please post this fierce, worthy, filmy matter on your Facebook 'n shit (working on the viral marketing)! That's it for now. I'll send an update on the tour when the shows get confirmed. xC
++Jun 8, 2011++
Some news re: 3 Northern California Shows
Tara made this: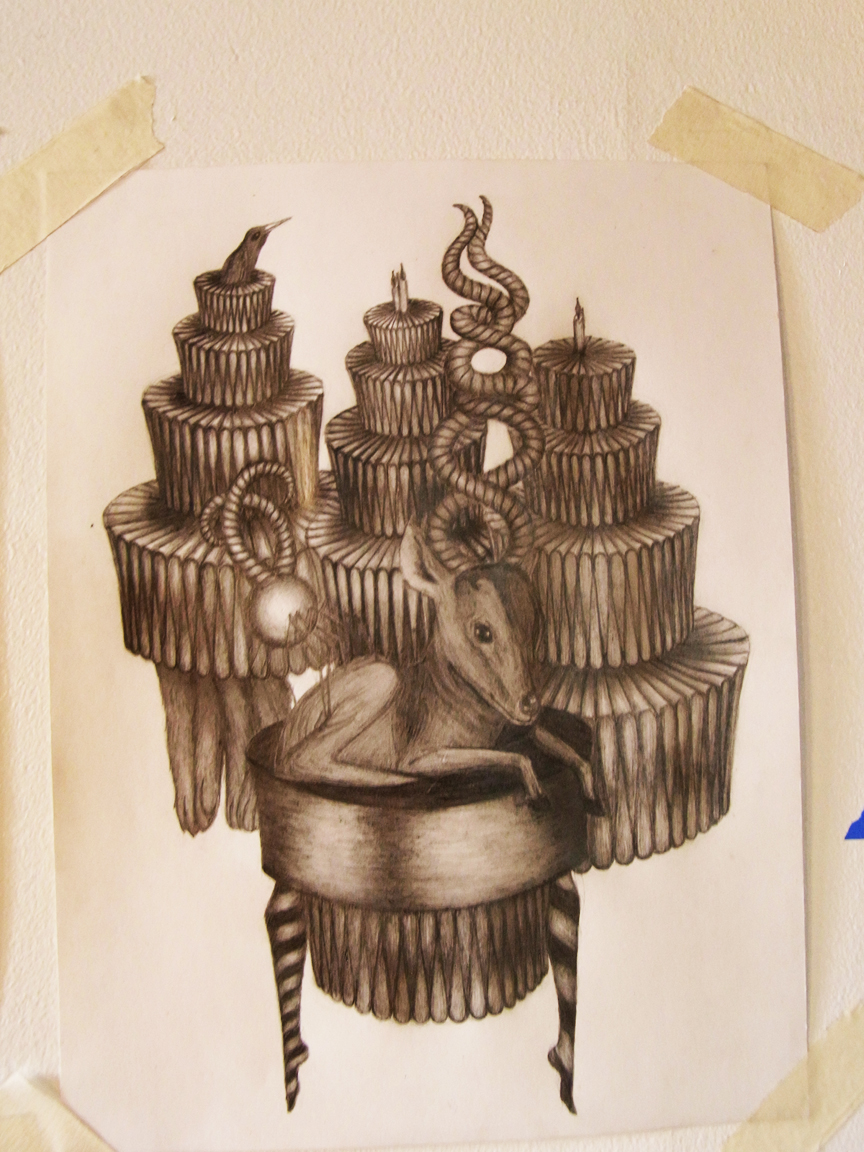 There are 3 shows coming up:
At the Great American Music Hall on June 24th AND 25th I play duo with John Eichenseer opening for a cellist, Zoe Keating:
Magik Magik Orchestra
tickets are available in advance at:
Great American Music Hall
Evangelista
BAM/PFA (Berkeley Art Museum and Pacific Film Archive)
... part of L@TE: Friday Nights at BAM/PFA
BAM/PFA's "L@TE"
Friday, August 19, 2011, 7:30 p.m.
(Doors 5 p.m., DJ 6:30 p.m.)
Programmed by the amazing George Chen, who says:
Come out for an all-too rare musical performance by the legendary Carla Bozulich. Bozulich has traveled the road of the working musician since being a teenage noise rocker in bands such as Neon Veins and Ethyl Meatplow. In the 1990's, she was the lead singer of and songwriter for (alongside guitarist and Scarnella bandmate Nels Cline) the popular Los Angeles alternative rock band Geraldine Fibbers. Meanwhile, she continued to collaborate with the likes of Mike Watt, Thurston Moore, Lydia Lunch, Christian Marclay, and even Willie Nelson. Since 2006, her project Evangelista, featuring a rotating cast of international musicians, has released three staggering albums on Constellation Records. Evangelista will be gracing L@TE for the entirety of the night.
Thanks everyone who supported my performance and curation residency at the Donau Festival. It was wonderful.
Thanks and love.
++Apr 9, 2011++
New Album/Donau Festival/More More More
A bunch of stuff:
I've been commissioned to do a music production at the Minoritenkirche church on May 7. It's a huge medieval church with many beautiful, resonant side rooms and corridors. It will be the finishing touch on a weekend of exciting music. It's Eyes For Ears #5, entitled Under The Skin. It will no longer be 3 performances but instead only the one. I'll be joined by some secret special guests who I guarantee to be amazing.
Meanwhile I'll be curating the musics of the weekend festival, May 5, 6 and 7: Some of the performers are: Laurie Anderson with a special new production, The Books, Lydia Lunch doing the CLASSIC Queen Of Siam—revived for the first time, David Tibet (playing with Masimo Pupillo of Zu and Evangelista's own Andrea Serrapiglio), Hiss Tracts (guys from godspeed you black emperor and Growing doing sound and film), The Irrepressibles (FUN!, Gambletron (FUN!) and more….
I've been chasing the weather with the seasons the last year----avoiding city life almost completely. After the last tour of 2010 with Massimo Pupillo and John (jhno) Eichenseer I went to the residency in the forest in Northern California at Montalvo this Winter. Next, I came here to the Mojave desert 10 miles out in the middle of the desert from Joshua Tree. In june I may move to a mountain called Palomar for 3 months. After that I don't know, ideas? Lonesome cats?
I did break the perfect weather trend with 2 snowy weeks in Brooklyn ]where Shahzad Ismaily and Sam Mickens and an angel named Janel contributed to the upcoming 4th Evangelista record. Tara, Dominic and I included tracks from Ches Smith and a lot of folks from the Montreal contingent, reviving unused music from the last Evangelista recordings. There's also way more new tunes than we can put on our new LP. Tara and Dominic are making yet more music as we speak. We are out of control. A bunch of people are on it. It's in it's last weeks and will be out in the Fall, again on Constellation, with some beautiful new treats thrown into the always special Constellation offerings.
Jesse McCloskey is doing the artwork again. To tease you: this is a painting of his that WON'T be on the cover. It's in the collection of his gallery in NYC at Claireoliver.com.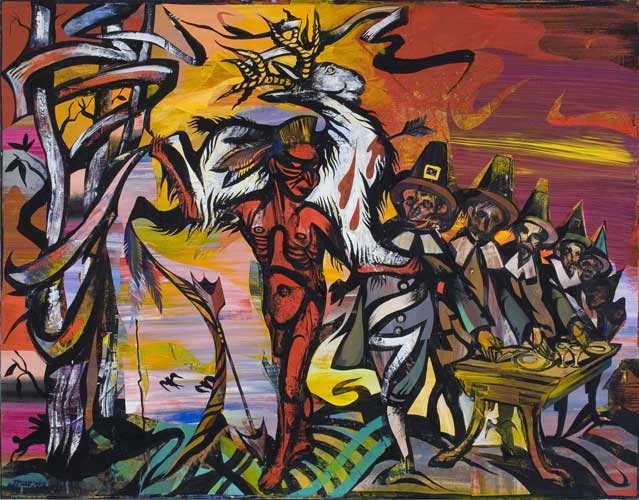 I've been making some videos that are up on youtube. Check for the ones under my name there: Goldencatpants. Next I'm going to TRY to tackle my fav Fibbers' song: Lilybelle. I really just want people to HEAR the songs and this seems a good way so you may just find yourself looking at pictures of driving 80 mph down a dirt road looking at rocks, clouds and Joshua Trees. Very pretty stuff.

I guested on songs for Sole and Whitman this year.

I threw in a couple of ideas for a new iphone/ipad sound toy app made by Jhno ---- it's a cool Wah Wah, that can loop/wah samples, itunes, etc at the apple thingy right now so get it for a buck, check it out. It's fun. I'm all over the silly-ass videos in my pajamas and I think I change my clothes in one-----whoo boy. In one of them I sort of kareoke-sing along-"duet" with Al Green wearing flannel (the jammies) that match his bitchen leisure suit while consecutively complimenting Devi Ever's new 90's guitar pedal. The desert makes you weird. Here is the link to his shit at the App Store: Wah Wah by Electrohoof

have fun!

There are not a lot of shows booked, though after the album comes out I'll be looking forward to steady tour for a while. There is this:

Evangelista is performing as part of BAM/PFA's "L@TE" series on August 19th. Programmed by George Chen, more info on the Berkeley Art Museum at BAM/PFA's "L@TE"

the shows run from 7 to 9 pm.

And maybe this: Rachel Carns, from TWIN, The King Cobra, The Need, etc has a new project with Tara Jane Oneil that is performing at Pieter Dance Space in Los Angeles on june 2. Anna Joy Springer reads from her 100% fucking genius new novel. I may be doing something on this bill if I can find myself in LA right then.

where i am now: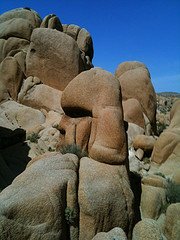 bye bye.
++Oct 22, 2010++
New live date added
October 25, 2010 Bologna (IT) Spazio SI w/Massimo Pupillo
++Oct 2, 2010++
Dear All,
I'm in Europe spending a lot of time in Austria creating for 3 performances of a large scale, multi media performance composed specifically for the annual Donau Festival in Krems, Austria continuing my series Eyes For Ears. Try to imagine how excited I am to perform and direct this work! This will go down late April/early May, 2011
The 2 hour performances, each with their own variations, will join the spirit of the history and architecture of the entire 13th century Minoritenkirche Knoster monastery and grounds with my obsession with the loss of and destruction of memory/history, etc. This expansion, to include the halls and eccentric characteristics outside of the Minoritenkirche church proper, is a powerful departure for Donau, opening yet another aspect in an already diverse, important festival series which is known for not only presenting the "cream of the crop" of well known, cutting edge talent but also offering generous support for risky and avant art. The Donau Festival is less than an hour from Vienna and does, excuse me, kick the ass of anything of this nature you can find there!
My composition will mean that no one attending will have the same experience as anyone else. You'll understand if you see and hear the resonance of the grounds. I'm composing an original 2 hour multi-media piece of with several movements as the impetus.The sound and movement will be all around from any vantage point, yet congruous. The church has hosted many well-known, mind blowing artists but never this expanded exploration experience.
Here's the church in a particularly stately light: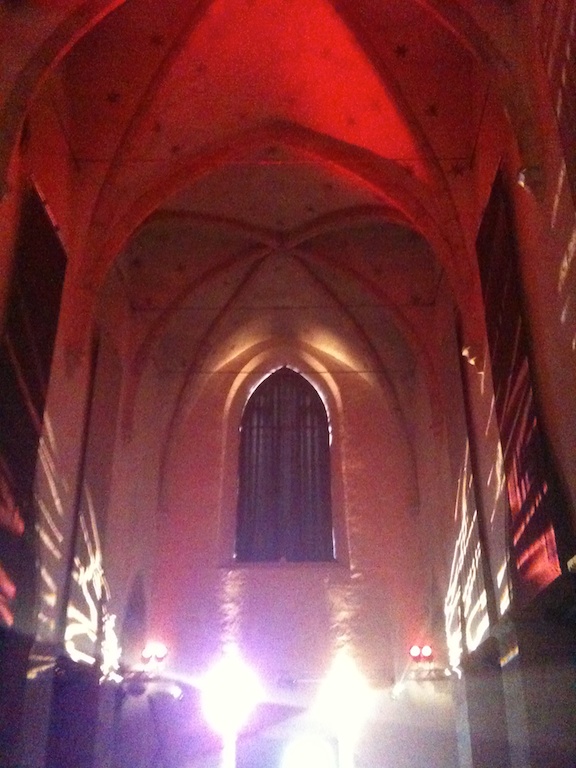 I'll also be curating a night at the festival proper. The musicians and artists involved will be announced in due time but I'm working on snagging a certain MINDBLOWING LEGEND. All the artists will be true favorites of mine. All of this, plus the contributions of the immensely creative crew from Krems and the USA have me excited, honored and just turned on.

Right NOW: The show in Vienna with John Eichenseer (jhno) went great and I'm leaving to go write new music in Rome for the upcoming tour with Massimo Pupillo (bass) from the great and notorious Italian band, ZU. We have 17 shows together in Europe and there will be a couple of guests, no doubt and at least one more show with John E. This tour will top off with another trip to the beloved Wels Festival, MusicUnlimited in which Massimo and I will perform with the inimitable Marika Hughes (cello). And there will occur the only ever European appearance by Scarnella, a duo with Nels Cline, and we will have a special guest in the form of none other than Chris Corsano. I hope I'm not forgetting any shows. There's a lot more going on this year and next, for example it looks good for a new Evangelista album in Fall of next year, but next letter you'll have it, I promise.

I currently despise people who have more than they need. Next week it will be cauliflower or Firebirds.

Sending love, well wishes and petulant desire for toast and chocolate,

Carla

Oct/Nov 2010 tour dates:

September 28, 2010 Vienna (AT) Rhiz w/ John Eichenseer +?

October 7, 2010 Tilburg (NL) Incubated @ Paradox w/ Massimo Pupillo

October 9, 2010 Utrecht (NL) Rumor Festival w/ Massimo Pupillo

October 13, 2010 Bristol (UK) The Cube w/Massimo Pupillo

October 14, 2010 London (UK) Cafe Oto w/ Massimo Pupillo

October 15, 2010 Schorndorf (DE) Manufaktur w/ Massimo Pupillo

October 16, 2010 Delemont (CH) S.A.S. w/ Massimo Pupillo

October 18, 2010 Geneva (CH) L'Usine w/ Massimo Pupillo

October 19, 2010 Torino (IT) Musica 90 @ Museo Regionale di Scienze Naturali w/ Massimo Pupillo

October 21, 2010 Belfast (UK) Belfast Festival w/ Massimo Pupillo

October 23, 2010 Zagreb (HR) SC Teatar & TD w/ Massimo Pupillo

October 25, 2010 Bologna (IT) Spazio SI w/Massimo Pupillo

October 26, 2010 Bolano (IT) Vintola 18 w/Massimo Pupillo

October 27, 2010 Padova (IT) Unwound w/Massimo Pupillo

October 29, 2010 Soliera (IT) ex-SICEM Industrial Area w/Massimo Pupillo

October 20, 2010 Milano (IT) Cox 18 w/Massimo Pupillo

November 2, 2010 Graz (AT) Postgarage w/ Massimo Pupillo

November 6, 2010 Wels (AT) Music Unlimited Festival w/ Scarnella

November 7, 2010 Wels (AT) Music Unlimited Festival w/ Massimo Pupillo
++August 4, 2010++
Cafe Du Nord/Tour/Video
Hi, I'm in San Francisco right now. It's wonderfully cold here. That ought to be enough said for a person like myself that dislikes the heat of summer. Things are great. I'm finally here with the band. Darling friends abound. Evangelista's getting ready to play a hot show. There are 2 more shows I'll mention in a minute. There's a tour coming soon and also the big performance/installation I mentioned before in Austria..... May 2011. There will be many artists involved in that......more news later. In between there I'll live in the Redwoods at a residency called Montalvo and make something spooky or at least bake a lot of bread....
EVANGELISTA AT CAFE DU NORD (SF) ----AUG 11 with Common Eider King Eider, who you should NOT MISS. Please help us get the word out on this show. Evangelista will include Ava Mendoza on guitar and John Eichenseer on viola and voice as well as our usual selves: Michael Tracy, Dominic Cramp, Tara Barnes and me.
On Aug 28------- I'll be a guest with the Thomas Carnacki group and also in a set with Leyna Papach (violinist from the Geraldine Fibbers!) at the Totally Intense Fractal Mindgaze Hut in Oakland. Doors at 8:30pm, first set begins close to 9pm, finish by midnight. Street address is 671 24th Street, Oakland, between MLK and San Pablo Ave. Cover I guess is the usual $5, and it's an all ages, byostuff event (not a niteclub at all).
I'm doing a tour in Europe mostly duo with Massimo from Zu! We're gonna spend time in Rome creating a special set of music and Here are some confirmed tour dates, so far.
28.09.2010 Vienna (AT) Rhiz with John Eichenseer +?
07.10.2010 Tilburg (NL) Incubated @ Paradox w/ Massimo Pupillo
09.10.2010 Utrecht (NL) Rumor Festival w/ Massimo Pupillo
14.10.2010 London (UK) Cafe Oto w/ Massimo Pupillo
15.10.2010 Schorndorf (DE) Manufaktur w/ Massimo Pupillo
16.10.2010 Delemont (CH) S.A.S. w/ Massimo Pupillo
18.10.2010 Geneva (CH) L'Usine w/ Massimo Pupillo
19.10.2010 Torino (IT) Musica 90 @ Museo Regionale di Scienze Naturali w/ Massimo Pupillo
21.10.2010 Belfast (UK) Belfast Festival w/ Massimo Pupillo
23.10.2010 Zagreb (HR) SC Teatar & TD w/ Massimo Pupillo
02.11.2010 Graz (AT) Postgarage w/ Massimo Pupillo
06.11.2010 Wels (AT) Music Unlimited Festival w/ Scarnella
07.11.2010 Wels (AT) Music Unlimited Festival w/ Massimo Pupillo
Also, I'm looking for a new place to sublet/catsit/housesit, etc. in the San Francisco or Oakland area between August 14 and September 10 or so. If you know someone...... Thanks!
I'm selling the Telecaster that Nels gave me after the guy broke my cheek in Paris a couple of years ago. According to Nels, if you want a guitar that looks punk as hell, is in perfect condition and will never be the first to break during any impact, this is the one. Plus it's unbelievably cool and plays like butter. Ebay item number: 250675105243
John Eichenseer shot a bunch of footage from the camera in my computer. I pasted it together and the video for I Lay There In Front Of Me Covered In Ice was born. http://www.youtube.com/watch?v=V3eDl7nSuBg
Lastly, please excuse me if you've been trying to get friendly with me on my Facebook account the last couple of years. Believe me, I've not added a single friend there since the first day I did it. There's a dumb reason which I'm trying to fix but may have to forget the whole thing. There are a couple of fan sites, and the Evangelista one rules.

I am preparing to blow something up.
-------c
++JUNE 23, 2010++
Thursday Nite In Oakland and Other Stories
Hi friends
There's an Evangelista show at 21 GRAND in Oakland, CA in TOMORROW, June 24. Sorry I keep waiting til the last minute but please, tigers, come to the show. Ox Bow is playing with us and so is High Castle. John Eichenseer and Ava Mendoza will be joining Tara, Dom, Michael Tracy and me. Alright.
There's another Evangelista show at Cafe Du Nord in San Francisco on August 11.
Residency at Montalvo Center For The Arts in Nov and Dec.....something will come of that.
I'm doing a lengthy European tour this fall mostly duo with Massimo Pupillo. It looks like there could be some solo shows... that tour will end up on Nov 5, 6, 7 at the Music Unlimited Festival in Wels, Austria. Scarnella will be playing and I'll be playing with Massimo and perhaps others. This is one of my favorite festivals and I'm psyched to return. The line-up will be for sure amazing. Tour dates are coming up.
I've been granted an opportunity to mastermind a huge multi-media conceptual piece in Krems, Austria in early May, 2011 on the vast grounds and inside of a beautiful cathedral there. There'll be many incredible artists and musicians involved. It will be about memories distorted decayed corrupted morphing. Tara will be sphynxing on a scaffold array making lows wearing the longest dress I've ever seen..... The ensemble is still a secret.... It WILL be off the chain.
Sarah Lipstate of Noveller and I recorded. Scarnella recorded. Other duos seem to be clustering.... maybe there's a thing called Bloody Claws which is me playing duo with whoever....
This is Runaway, my best girl ever.... RIP.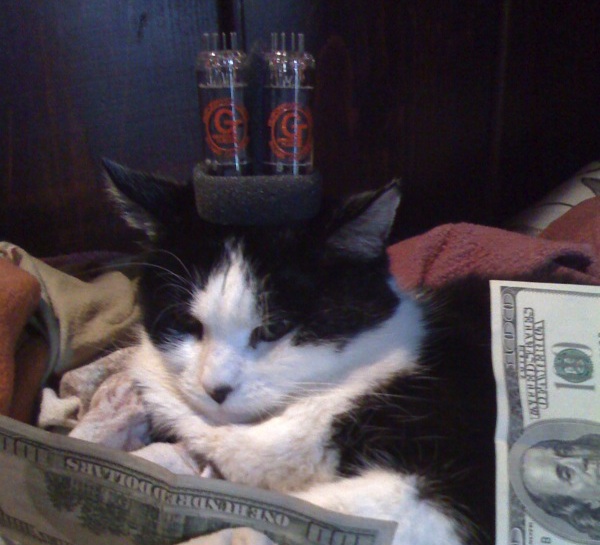 ++APRIL 14, 2010++
From Italy: Tourdates and News
I'm in the countryside outside Bologna in a big, ancient house playing music and cats with an awesome colleague/friend, Francesco. The paint is peeling. Giant fireplace warming my feet. We're making pasta with herbs that grow wild in the hills. I was just awarded a residency at Montalvo Center For The Arts that I really wanted. Redcat was fantastic. Tara Barnes makes everything awesome. Fuck it. All that other stuff can kiss my ass.
PS-So much new music is on its way.
Tour Dates:
Check it. There are 2 new shows: Padova and Berlin!
Carla Bozulich Duo w/ Francesco Guerri, cello (Bologna, It)
April 16, 2010 Bologna (IT) Si (Teatro San Leonardo)
April 18, 2010 Padova (IT) Pixelle
April 20, 2010 Rimini (IT) Domus di Bacco
April 24, 2010 Dijon (FR) Why Note Festival
April 27, 2010 Zagreb (HR) Zedno Uho Festival
April 30, 2010 Brighton (UK) Freebutt
May 01, 2010 Newcastle (UK) The Culture Lab
May 02, 2010 Hull (UK), Adelphi
May 03, 2010 London (UK), Cafe Oto
May 08, 2010 Umea (SE), MADE Festival

EVANGELISTA (US, Constellation)
Carla Bozulich (voice , guitar)
Tara Barnes (bass, Voice)
Dominic Cramp (Keys, Laptop)
Michael Tracy (drums)
Andrea Serrapiglio (cello)
May 07, 2010 Krems (AT), Donaufestival
May 10, 2010 Copenhagen (DK), Loppen
May 11, 2010 Oslo (NO), Cafe Mono
May 12, 2010 Bergen (NO), Landmark
May 14, 2010 Goeteborg (SE), Koloni @ Kulturhamnen
May 15, 2010 Rostock (DE), JAZ
May 17, 2010 Berlin (DE) Hebbel am Ufer w/ The Psychic Paramount
May 19, 2010 Groningen (NL), Vera
May 20, 2010 Krefeld (DE), Kulturrampe
May 21, 2010 Brussels (BE), Maison des Musiques
May 22, 2010 Bielefeld (DE), Bunker Ulmenwall

PSS---
I'm sorry to announce the death of our Ford Econoline tourvan, Professor Krinkle (or as Watt would say, "The Boat"). At 14, the untimely death was caused by billions of miles leading to a blown-up engine. It got named Prof Krinkle due to the 10 foot crushed in side (not pictured) that he sustained after being rolled into a drunken ditch by the previous owner. The list of musicians that have toured in the van since I got it in 2002 is about 40 incredible souls. This picture is the Prof being towed for the last time - to a Junkyard in El Monte. I've never seen quite this expression on my face - but it's alright.
++MARCH 14, 2010++
Shows/New Recordings/Meatplow
Los Angeles shows:
March 21, 2010 Sarah Lipstate (Noveller), Carla B-duo at Machine Project
March 31, 2010 Evangelista at The Smell !!!!!!!!!!

Tour Dates:
Carla Bozulich Duo w/ Francesco Guerri, cello (Bologna, It)
April 16, 2010 Bologna (IT) Si (Teatro San Leonardo)
April 20, 2010 Rimini (IT) venue TBA
April 24, 2010 Dijon (FR) Why Note Festival
April 27, 2010 Zagreb (HR) Zedno Uho Festival
April 30, 2010 Brighton (UK) Freebutt
May 01, 2010 Newcastle (UK) The Culture Lab
May 02, 05.2010 Hull (UK), Adelphi
May 03, 05.2010 London (UK), Cafe Oto
May 08, 05.2010 Umea (SE), MADE Festival
Can you believe I get to go to Zagreb?
EVANGELISTA (US, Constellation)
Carla Bozulich (voice , guitar)
Tara Barnes (bass, Voice)
Dominic Cramp (Keys, Laptop)
Michael Tracy (drums)
Andrea Serrapiglio (cello)
May 07, 2010 Krems (AT), Donaufestival
May 0, 2010 Copenhagen (DK), Loppen
May 11, 2010 Oslo (NO), Cafe Mono
May 12, 2010 Bergen (NO), Landmark
May 14, 2010 Goeteborg (SE), Koloni @ Kulturhamnen
May 15, 2010 Rostock (DE), JAZ
May 19, 2010 Groningen (NL), Vera
May 20, 2010 Krefeld (DE), Kulturrampe
May 21, 2010 Brussels (BE), Maison des Musiques
May 22, 2010 Bielefeld (DE), Bunker Ulmenwall
In the last month I've shared so much recording and now I'm working on finishing it all....
Duo with Sarah Lipstate for No Fun Records
and
New Scarnella album is getting pretty hot but I wouldn't look for it soon.
This album, Does Your Cat Know My Dog? came out a month or so ago with my favorite song off the terminally unreleased album by me (piano, voice, loops) and Ches Smith (drums, percussion). The album has tracks by Bonnie Prince Billy, Sonic Youth, Sunn, Bul Bul and more....
It is a comp from shows at Bad Bonn, a rural venue in Switzerland that I've often played and love. There is an mp3 of our tune at three-four.net/fr/releases/TFR004 .
It's hard to explain what Ethyl Meatplow was like. This is Tulsa, Oklahoma in 1993. Lots of exploding gay kids and just oddballs of all sorts. The boy right behind me threw his sweat-soaked dress at our drummer, Biff, who wore it for the rest of the tour. Sometimes it's fun to fall on your butt.
++DECEMBER 8, 2009++
Evangelista Sailing South In Our Trusty Boat Prof. Krinkle
Hi All.

Evangelista is touring this week for 5 days down the west coast of the United States. We're up here with Jherek Bischoff, our temp bandmate (from our beloved The Dead Science) hangin' with his mom and dad practicing at their house in the woods on Bainbridge Island. It's strangely cold for this part of the world---23 degrees. That's 5 celsius---not that interesting for most of you in the really cold places but I only brought my little sailor jacket and some newsboy pants..

About sailors. Get this: Jherek Bischoff grew up on a sailboat. Went to school for some years but then when he was 14 his family just took off on the boat again for a couple of years sailing around Southern Canada, down around the West coast of the USA, visiting every country in Central America through the Panama Canal all the way to South America and then up again and across the Gulf Of Mexico. At one point they were actually and truly chased by pirates at the place where Honduras, El Salvadore and Nicaragua all meet----Golfo De Fonseca. Mike Watt has sailed pretty much all over the place with just as many wild adventures, though mostly over landlocked states of the USA in his boat (his trusty Econoline tour van). I challenge Mike Watt and Jherek's dad, Mr. Bischoff, to sail the Puget Sound together and see who is the most musical, bookish sailing man on the sea! Mike Watt, get up here to the Pacific Northwest and sail your little flannel ass off!

Check this out! Liberty Calls!

12-09 Seattle at El Corazon with Thrones and Resistor or Waves
12-10 Portland at Dante's with Thrones and Two Ton Boa
12-12 San Francisco at The Hemlock with Thrones and Late Young
12-13 Los Angeles at The Echoplex with Thrones, and Imaad Wasif


The band for this tour is:
Tara Barnes on electric bass and voice
Dominic Cramp on keyboards and laptop
Michael Tracy on drums
Jherek Bischoff on Double bass and guitar
Me


If you can't afford the ticket at The Echoplex please write to our elves at info@carlabozulich.com and make arrangements to get on the discount list. Please come out to this show. It's really really important that you show up at this show. Tell your friends to come, too.

In Los Angeles there will be 3 special guests joining the 5 of us:
Jessica Catron on cello
Ezra Buchla on viola
Jeremy Drake on guitar


There's a gig planned at The Stone in New York City in late February---date TBA. Maybe some other thing(s) surrounding that. More TBA.

I will perform on March 5th at The CalArts Center for Experiments in Art Festival at Redcat in Los Angeles with a special guest or two.

I have hundreds of rants, poems, chapters, haiku and otherwise unpublished writings. Impose Magagzine stepped up with this thing from 2006:

http://www.imposemagazine.com/features/carla-bozulich-of-evangelista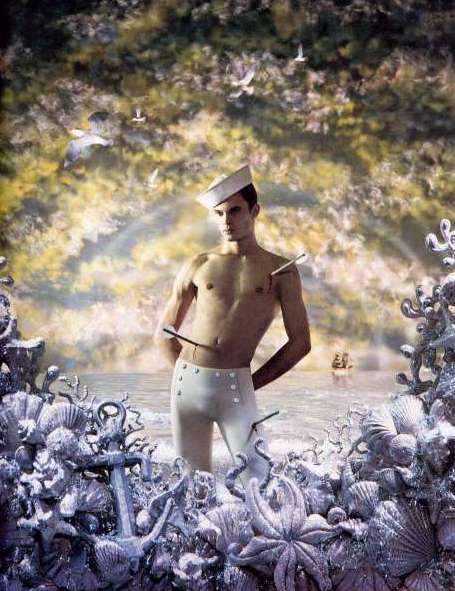 Pierre et Gilles understand me.

PS---Love and peace to mon oncle Steak.

++NOVEMBER 7, 2009++
Evangelista Fall Lineup
Just wanted to tell you who we are on this tour of Europe. Such a fine bunch of monsters!

Michael Tracy
Dominic Cramp
Tara Barnes
Carla Bozulich
Andrea Serrapiglio



Ruling.




In Brussels: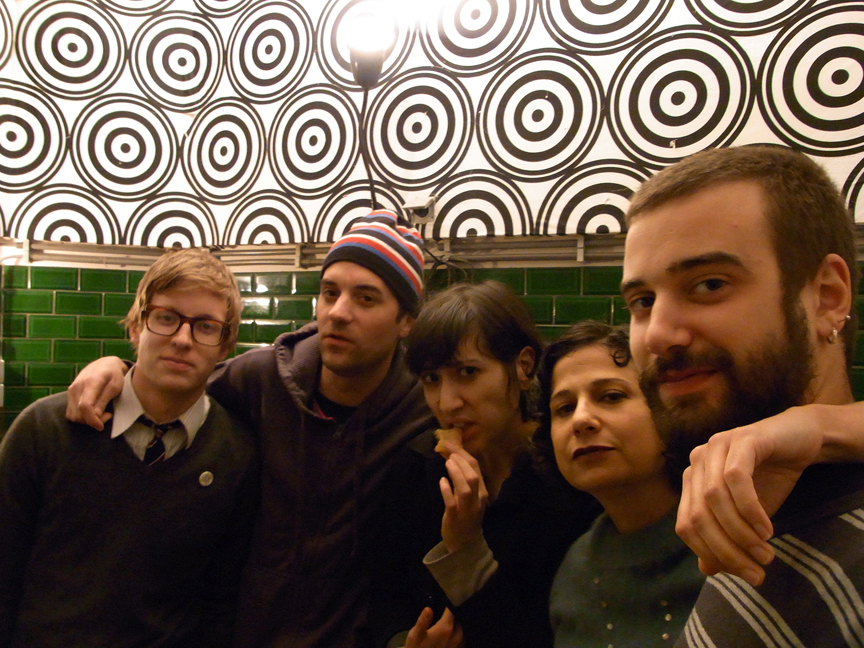 ++NOVEMBER 2, 2009++
Dates Cancelled
Hello Friends, I'm sorry but the shows in Spain tonite and tomorrow nite, Madrid and Vitoria, have been canceled as have all the USA tour gigs outside of the west coast. Here are the dates remaining at this time:
06. Nov. 2009 Brussels (BE), AB w/ Wilco
08. Nov. 2009 Nuernberg (DE), K4
09. Nov. 2009 Colmar (FR), Festival Supersounds
10. Nov. 2009 Geneva (CH), L'Usine w/ Hair Police

09-Dec-09 Seattle, WA, El Corazon
10-Dec-09 Portland, OR, Dante's
11-Dec-09 Eureka, CA, Jambalaya
12-Dec-09 San Francisco, CA, Hemlock
13-Dec-09 Los Angeles, CA, Echo (probably)

And Happy belated Halloween...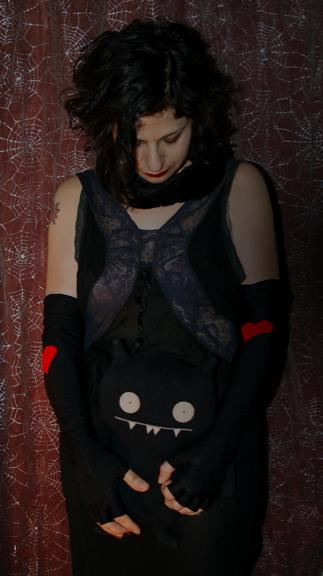 ++NOVEMBER 14, 2008++
1 year since Paris/TOMORROW and Monday--last minute gigs/2 videos
It is the 1 year anniversary of the night Tara and me and fellows Vincent and Antoine were randomly attacked on the street in Paris. At the time I was singing "Outside Of Town" and couldn't remember the words or the chords, In short, I was butchering the performance pretty badly. But still the man had no right to clock me like that! Ha. He broke my fucking cheekbone. It's alright, at least I'm not-------HIM. A couple of people have asked me if I was afraid I'd run into him next time I was in Paris. He was a complete stranger. Thanks for the love but....get a grip.
Scarnella (Nels and Me) will be playing on Saturday night (November 15). Outside Of Town is the first song I ever wrote. Nels and I did the song, duo, as an extended improv at the end of many Geraldine Fibbers shows. It's the song of a girl killing a fucking creep who did her wrong. Maybe, in honor of my beautiful cheek, we will do it again Saturday. The whole night will be filled with amazing music. Then Monday I play solo at a house party. Check below for all show details.
++++++++++++++++++++++++++++++++++++++++++++++++++++
Please take note!!!!!

Here's a video for Evangelista's "Winds Of Saint Anne" made by an incredible Italian artist. I only know her name is Sara and that she's posted lots of film things on my myspace page that led me to ask her if she would do one for us. It is fucking great. Sara. Tell me your last name. You are great.
Winds of Saint Anne
and her myspace page is wicked: http://www.myspace.com/manuit
also, look at this link:Truth Is Dark Like Outer Space
It's an appropriately disturbing video montage of the works of 16th century doom metal painter, Pieter Bruegal set to the swashbuckling, apocolyptic buddy-song, Truth Is Dark Like Outer Space, by Evangelista. All I know is that the person who did this goes by the handle, Aluminium Face. In the USA we spell it: aluminum. This girl or guy ain't from around here. Show yourself.
++++++++++++++++++++++++++++++++++++++++++++++++++++
So, again about the guy in Paris, I broke my cheekbone on his fist, which he swung at me while running at me full speed with his 6 foot+ frame. Apparently this gave me a concussion. We didn't know it was that bad because..... well because my head got hit and I wasn't thinking straight. We just thought I had the mother of all black eyes and my head and cheek hurt because, well yours would too! We kept touring. Played 14 more shows. I blame the fact that I went through those shows with that amount of blinding pain on the fact that I grew up in San Pedro with all those intense, hard-living longshoreman, house painters and of course, the ultimate tour dogs, the ultimate role models for discipline on the road, The Minutemen! Well, we would have lost all the money we payed for plane tickets and car rental----thousands of lucre that we couldn't pay back. We would also have never seen Pompeii's volcano or way up high in Tuscany or the incredible island of Sicily, and whatever else I can't remember..... but I'm sure it was great. I remember laughing a lot and going, "ouch" and then again and again and again, the same thing, ha ha ouch, all day, every day, ha ha ha ouch......... I wish you could all be with Tara Barnes in hard times. "Come on Carla, let's take more pictures of your purple face! Put this cannelloni in your nose!". I am lucky, for sure and for reals.

INFO FOR THE GIGS THIS WEEK:

first, tomorrow Saturday, november 15---(this show will be transmitted on KXLU unless everyone is too drunk):

then on Monday Nov 17 (i don't know the times):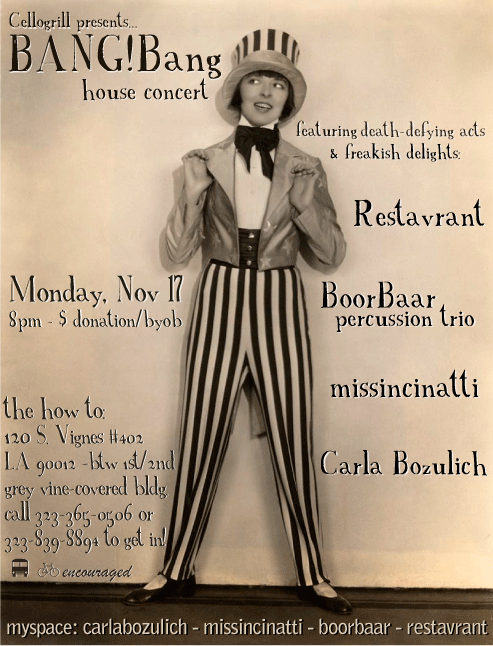 ++NOVEMBER 5, 2008++
I'm raw. Sending love.
This is surely the finest day of my life---of American history. It would be perfect if not for Prop 8. Anyway.... The way I was raised the issue of and battle for civil rights and equality was the most important awareness my parents passed to me. I'm blown away that I lived to see a person elected president who is believable in their intentions and seems to care more about others, even outside America, than himself. That should be the least we expect from a human pulling so many strings.

To me racism is by far the most damaging force in the history of our world. That Obama's an African American alone would have made this the event of my life. I really, really keep thinking I'm dreaming. I bet i'm not alone in that. He's not perfect and I guess we'll all see what that means as times passes...... Prop 8 was passed and that shows us how far we still have to go.

We are really all brothers and sisters today. I'm sending love.....

Carla


Good morning, Revolution:
You're the very best friend
I ever had.
We gonna pal around together from now on.

---Langston Hughes

++AUGUST 12, 2008++
2 short weeks and then Poof!
plus: Favorited
plus: Kail
hey there
thursday nite
evangelista opens for xiu xiu at the echo in LA. get your tix early cuz the show will likely sell out. the group for this gig will be a one time only, amazing line-up. please come out for this or other shows on this small tour. it'll be our last shows together in the states for what's likely to be a very long time.
LA gig:
car---guitar, etc
tara barnes---bass, undersounds
dominic cramp---keys, electrostuff, mouth whistle
gamble---drums, racket
ezra buchla---viola, mandolin, other
jeremy drake---guitar
jessica catron(!)---cello
bobb bruno---drum
all voices
someone will blow the trumpet
i wish we could have this band for the whole tour but we're traveling light. ezra will be at houston, birmingham, atlanta, charlotte and baltimore. most of the shows will likely be me, tar, dom, and gamble----with occasional friends dropping by. new york should be another really wicked line-up.
there will be a hand-packaged live cd of an especially favorited structure/improvisation performance at the issue project in nyc recently, with beautiful art featuring a enchanting sculpture by Les Deux Garcons on the cover plus tons more stuff that you may or may not ever see again on the merch table. we are looking for places to stay on this trip. if you have room fr us, please email. if you want to trade the cost of a hotel/motel room or 2 for something unique and special we make for you alone, please let us know. seriously. we'll do something nice and special for you with your beautiful name all over it if that suits you---- in lights or snakes or artificial tears--- or with some of tara's sharpie spirit animals encrusting the thing... the object... or with something we found in the metalscraps tied to a haystack and fictionalized. and we'll pass you some of our fav music. and plus wow we'll give you the favorited issue project cd, entitled "Favorited."
all these dates are full band Evangelista sets with xiu xiu except sept 11---- so far it's just me opening for keiji haino ----at the wirefest in chicago at the empty bottle--- we have not given up on getting the whole band there yet.
come out!:
aug 14 - Los Angeles, CA - Echo
aug 15 - San Diego, CA - Casbah
aug 16 - Tucson, AZ - Solar Culture
aug 18 - Albuquerque, NM - Launchpad
aug 19 - Lubbock, TX - Tequila Jungle
aug 20 - Austin, TX - Mohawk (also with Common Eider, King Eider)
aug 21 - Houston, TX - Orange Show Center for Visionary Art (also with Common Eider, King Eider)
aug 22 - Birmingham, AL - Bottle Tree Cafe (also with Common Eider, King Eider)
aug 23 - Atlanta, GA - Drunken Unicorn (also with Common Eider, King Eider)
aug 24 - Charlotte, NC - Milestone (also with Common Eider, King Eider)
aug 25 - Baltimore, MD - Sonar (also with Common Eider, King Eider)
aug 26 - Providence, RI - Living Room (also with Common Eider, King Eider)
aug 27 - Boston, MA - Paradise (also with Common Eider, King Eider)
aug 28 - New York, NY - Bowery Ballroom (also with Prurient, Common Eider, King Eider)
sept 11 - chicago, as above
sept 13 - San Francisco, CA - Bottom Of The Hill (also with Prurient, Mary Halvorson and Jessica Pavone)
gary kail in the front with his band anti, around 1982
he was one of my dearest............monsters!
++JULY 28, 2008++
FINE TIMES IN LOUDLAND---THAT'S WHERE IT'S AT!



i knew the wire was the best but-- fucking hell wow.

tour dates below the rants

hi there

thank you for coming to our recent shows. always an adventure. the last Evangelista show was possibly the best. a special idea just for the night. tara, shahzad, dominic, gamble. "fun and daunting", i head someone say. shahzad and i made a little song for efrim and jessica's dog that everyone in the room sang along to. 22 people in the hot little brooklyn room (issue project) all stomped and sang as the lights went on and off and the eggs got rattled and the big drum boom boomed and voices came in and out of time and gamble running all over the place! you could hear andrea paying the cello all the way from somewhere in germany... all in surround sound! please support brooklyn's issue project. it's really something. we will have cds of this night---limited editions at our coming shows with xiu xiu......

tara has aptly named this xiu xiu tour the MONSTERS OF MERCH TOUR. we will simply not break even if we don't kick ass on merch. we ended up with way too much, especially shirts and stuff because of canceled dates and optimism. we will have some rare stuff. please buy. and please come to the shows if you can. we won't be able to do these north american tours anymore unless a miracle happens and either the promoters start paying us $20 for every person that pays $7 at the door or gas drops to pre-1985 prices. in short, we need more bodies at the shows or grants or something to be able to play for you on this continent in the future. those of you who have come to the shows know what i'm talking about-----100% throwing down, no matter how many people in the room. it's our pleasure.

now, many of you have given us hotel rooms or nice places to sleep and cake and things in the past to make tour in the usa easier. we don't always say yeah but this trip is gonna be all about sayn, YEAH. you feel free to help us out! really. don't be shy about it. i got the laptop i'm typing to you on w/money people sent me to keep me on the road. believe me, without a laptop the whole thing would halt. writing, recording, making tours, making false identities on wikipedia....

taking this concept of "help us entertain you", check this out. we really do still want to play in the states sometimes. please look below the tour dates to take in our latest hairbrain scheme.

let's see. i was asked by a newspaper if i've done any recordings or tours this year. well, yes! aside from Hello Voyager... i was on an album that came out a couple of months ago called Simone Massaron--Dandelions On Fire (featuring CB). the label is Long Song Records out of milan. it's good stuff and definitely not my usual direction. kind of cool to drop in on someone else's scene and find a niche.

i did a track with Bul Bul for their new album that came out recently which was super fun to record. we followed it up with a gig in vienna where they asked me to decide what we were gonna do at the show. i wrote a really fun set of detailed recipes for chaos turning into structure into car wrecking noise into acapella german drinking sing alongs. it was super fun and they are the best guys (and they're not afraid of doing anything embarrassing!!). http://www.flickr.com/photos/davnull/2541010293/in/photostream/

i did a track with mickey finn, led by another italian monster of sound, zeno de rossi along with cuong vu. the song's called We Are What We Teach----speaking against war and rascism

NOW our beloved Dead Science are on Constellation. tara got to hear their new album and she warned me that i won't believe how good it is. yay! they are so gay!! now we can really fight. cuz now we are brothers! brothers in gayness! they are the BEST. i just sang on one of their songs for something they're doing with a lot of guests. 12 tracks of carla in 3.5 minutes, wearing hot pants during the entire recording session--- that's where it's at.

this interview was published and i like it: http://www.tinymixtapes.com/Carla-Bozulich-Evangelista

come early to the xiu xiu shows so you won't miss the amazing rob fisk in his new project Common Eider, King Eider

listen to Dead Western listen to Pod Blotz listen to Spires That In The Sunset Rise. these were my fav new things we played with on the recent tours. boy was i floored by Dead Western.

coming shows: august 3 GOLDMUND FESTIVAL , Berlin (w/ francesco guerri + guests?)

++++++++++++++++++++++++++++++++++++

ALL BELOW DATES EXCEPT SEPT 11 (Wire festival W/ KEIJI HAINO) ARE OPENING FOR XIU XIU

aug 14 @ Echoplex, los angeles, california

aug 15 @ casbah, san diego, california

aug 16 @ solar culture, tucson, arizona

aug 19@ tequila jungle, lubbock, texas

aug 20 @ mohawk, austin, texas

aug 21 @ Orange Show Center for Visionary Art, houston, texas

aug 22@ bottle tree cafe, birmingham

aug 23 @ drunken unicorn, atlanta, georgia

aug 24 @ milestone, charlotte, north carolina

aug 25 @ sonar, baltimore, maryland

aug 26 @ living room providence, rhode island

aug 27 @ paradise boston, massachusetts

aug 28 @ bowery ballroom, new york cty

sept 11 @ empty bottle, chicago (WIRE FESTIVAL)

sept 13 @ bottom of the hill, san francisco...


we're working on some dates for southern europe for late november, early december.

look at this pic of nels and jessica moss during a geraldine fibbers show:

we're working on some dates for southern europe for late november, early december.
jam on this you guys as a thing that might be a
really
good idea:
THIS IS SUCH A GOOD IDEA
We have this experience experiment in the works where we will hire our sorcery out to our fans, friends, and colleagues.
and here it is:
For the cost of us traveling plus $100 for each bandmember, Carla Bozulich's Evangelista will play for at least an hour at your birthday party, graduation,funeral, going away party, existential malaise
excorcism, body aches, muscle soreness, clean/sober birthday or anniversary celebration, decapitation, wedding, art opening and closings, dance party, magazine, store or yaught launchings, cult-removal, viking funerals, removal of orthodontic contraptions and/or root canal, chili cook-off, catcentrics, batmitzvah, pet lizard funeral, et cetera.
included in this fee we will also:
1. write a song expecially for you and your friends. Really. you give us a topic and one to five keywords.
2. arrange and perform any one cover song of your choosing, or any request from back catalog,that is under six minutes in length. totally fine to request songs we have never heard, just send us the mp3. please be prepared for any song to sound completely different from what you are used to.
3.give you one mix-tape made just for you from EACH BANDMEMBER. yes! for you to rock on your cd cassette deck or laser dot all night long. Hours of grooves and drones and things you can smell with your ears.
4. eat a bunch of your snacks
5. speak in a language that only we understand--- frequently, accidentally and without warning, especially while we set up, eat and break down our equipaje.
6. if, for instance, you and all your friends (you're gonna need friends to get all this cash together) just like screeching gargantuan feedback and vacuum cleaner sounds ONLY or if maybe you're getting married to a shy muppet or getting over ear canal reversal surgery and you'd like us to do quieter songs with not much cursing on your great aunts' 102nd birthday, we will take it as a fun challenge. if you're into all improvised/specially devised shows, it is my forte and it will be a pleasure. whatevr. we're easy
7. if you want to do this but you want to do it at a club in your town, that's totally possible. we need to have all the same things end up in all the same places, but we can arrange things with a venue to make this a special nite or day.
requisites:
1. scheduling is a bitch.
2. we need two or 3 hotel rooms, or a righteous house with beds and couches to sleep on and clean towels. no insence, hard drugs, cigs or pot pouri, or cat piss, please.
3. you need to supply a PA with reverb! we will show up in time to set it up with you and make the sound nice before people arrive.
4. we need cool foods
5. if things turn ugly we're outta there ie: hard drugs or listening to U2 or Sting.
note: even if you are not located along a good route for us, please email us anyway. if you rock the plane tickets and the amps and stuff, we will be there.
NOTE: discount if you have cats and can prove it. double discount if your pet is a stray or rescue!!!!!! double again discount if your pet comes with a great pet rescue story.